---
The Hills Shire Council's Annual Community Grants Program
The unwavering dedication of local community groups has been supported by more than $150,000 in funding. The community groups that will receive funding from the 2023/24 Annual Community Grants Program include: Kenthurst Rotary Club – $8,486.30.
Kenthurst Rotary Club will use their allocated funding to run their annual Christmas Carols event at John Benyon Rotary Park, which will include entertainment and gifts from Santa for the children. Club President, Chris Gaskin thanked Council for supporting their event.
"Kenthurst Rotary would like to acknowledge the Hills Shire Council for their support of the Carols in the Park at John Benyon Rotary Park on Saturday, 9 December," Mr Gaskin said. "Without the backing of the Council and our local sponsors, it would not be possible to hold this much-loved event each year. We hope to see you there."
Mayor of The Hills Shire Dr Peter Gangemi and President of Kenthurst Rotary Club Chris Gaskin at John Benyon Rotary Park.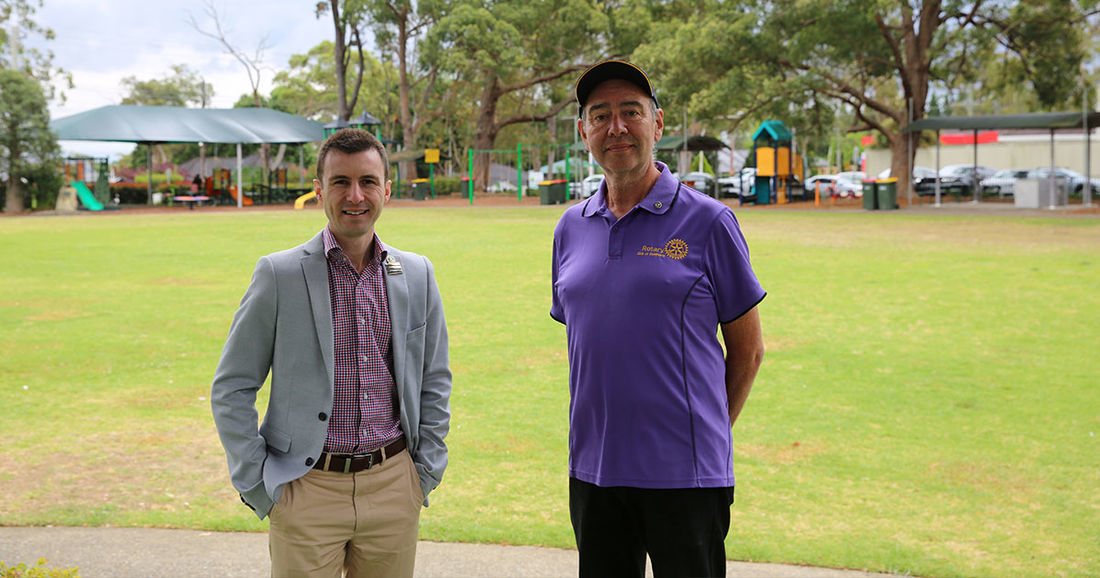 ---

Local member Mark Hodges MP was a guest at The Rotary Club of Kenthurst 50th birthday celebrations held on Saturday 28th October, as mentioned in his e-newsletter for October. To view the newsletter simply click on image above.